By Lara Laine-Lemarchand / On October 30th, 2019 / In Events, Health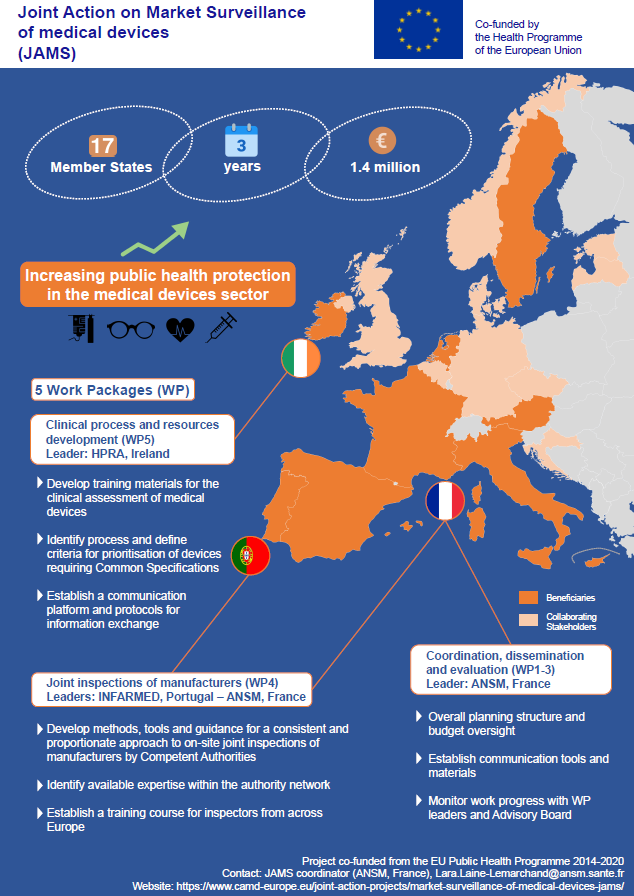 On September 30, 2019, was held the EU Health Programme High Level Conference during which the Joint Action on Market Surveillance of medical devices (JAMS) was featured. The coordinator of the JAMS, the French National Agency for Medicines (ANSM), was invited to speak about the joint action's objectives and results. The panel discussion was also an opportunity to further discuss the benefit of the JAMS for EU citizens and what kind of uptakes and follow-ups of the joint action are foreseen.
Taking place in Brussels, the conference was organised by the Consumers, Health, Agriculture and Food Executive Agency, with the support of the European Commission Directorate-General for Health and Food Safety. The event highlighted the results of the current and previous EU Health Programmes and presented the new approach in the future Multiannual Financial Framework for 2021-2027.
A booklet on "Health in the EU" has been developed specifically for the conference and features the JAMS (p.34-35).
The above poster presenting the JAMS was also produced for the conference.
Back to news